For 50+ years, Zip-Chem® Products has produced cleaning products, lubricants, Corrosion Inhibiting Compounds (CIC's), cleaners, sealants and adhesives for the aerospace, military, and airline industries.
The mission of Zip-Chem® Products is to address the unique technological challenges of modern aviation with exacting chemical preparations that are supplied through innovative packaging and product delivery systems.
As a result, Zip-Chem® 's aviation products deliver superior performance while controlling costs, reducing waste and addressing environmental concerns.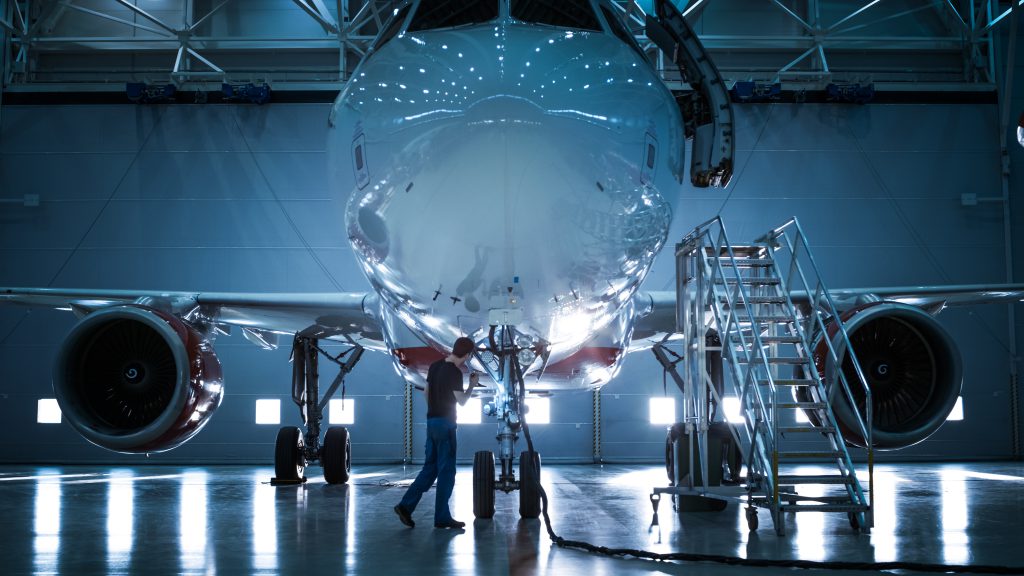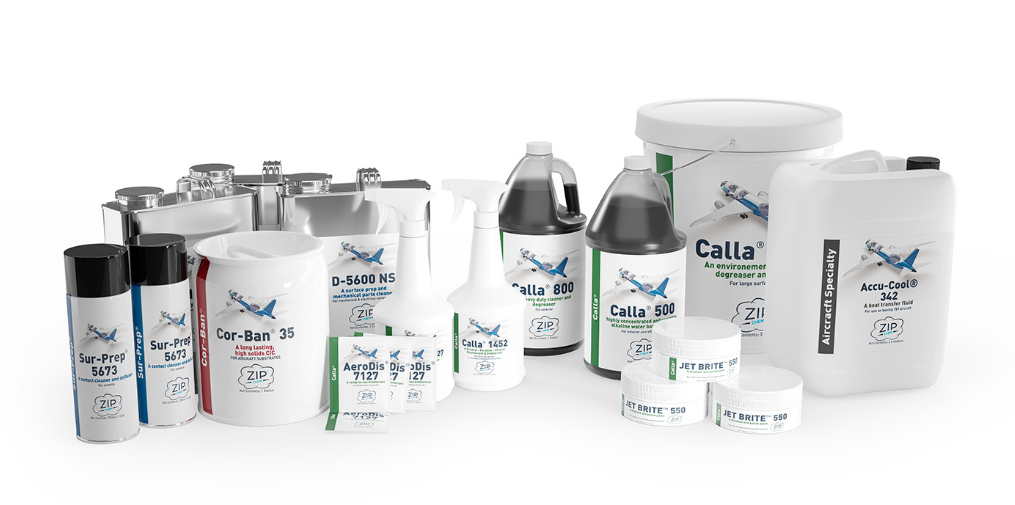 Cor-Ban® is a line of corrosion inhibiting products specifically formulated for the demanding specifications of aviation maintenance. Cor-Ban® products are for use on large structural components, small parts, avionics, and cables but also for heavy-duty use and long-term storage.
Sur-Prep® is a line of avionics and general-purpose surface preparation cleaners. Sur-Prep® products offer specific performance advantages in cleaning efficiency, flammability, VOC's, and other related environmental concerns.
Calla® products are aircraft cleaners for interior and exterior cleaning. These include large surface cleaners for the exterior of the aircraft, parts and glass cleaners, degreasers, dry wash, and polishing products but it also includes EPA DfE approved cleaners & disinfectants and odor neutralizers
The Aero-Lube™ line of aircraft lubricants includes multi purpose greases, silicones, molybdenum disulfide, and graphite lubricants for high temperature areas, applications requiring penetrating lubricants, and prevention of ice build-up on rubber seals.
As part of the ADDEV Materials Group, we have an international reach while being able to provide local services. Today we have more than 25 sites around the world.
Our main production site is located in Morgan Hill CA in a 68,500 square foot facility and has specialized rooms to handle specific material packaging requirements for the markets that Zip-Chem® Products serves. Zip-Chem® also has warehouse and logistics centers in Everett (Washington) and Singapore.
Zip-Chem® Products will produce products and supply services that consistently meet the needs and expectations of our customers while maintaining statutory and regulatory compliance.